Choosing When It's Confusing®: Making Decisions More Effectively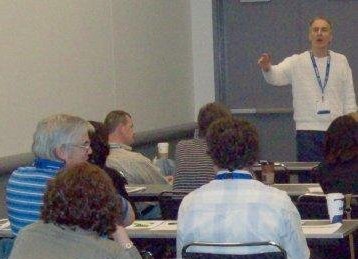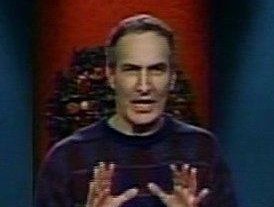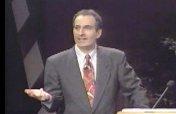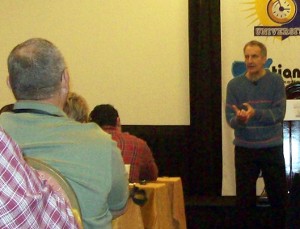 Today, for whatever you want or need to acquire, there are more brands, features, and options than you can comfortably fathom. And tomorrow there will be still more options competing for your attention. Yet you can make decisions without collisions! Even if you are confronted with a bewildering number of alternatives, here's welcome news about choice strategies. This session explores the process of quickly making your best choice. (Presentation materials include slides, handout packets, and article reprints. Reinforcement resources include book and CD.)



Choosing When It's Confusing®, Presentation Topics:
Yes, There's More to Decide
Making Decisions More Quickly
Shortcuts to Collecting Reams of Data
When to Trust Your Intuition
Which Decisions Are Worth Making
An Easy Process for Making Routine Decisions
Systemizing Your Efforts
Checklists to Speed You on Your Way
Internal Decision-Making Apparatus
Sharpening Your Decision-Making Skills



Choosing When It's Confusing®, Articles:
Supporting Articles
Frame a
Task



Giving Yourself
a Break



Have Breathing
Space



Keeping New Tech in Place



Managing Your
Reading



Mastering
Change



Productive
Fridays



Purge
Your System



Overworked or Overwhelmed



Seeking
a Mentor


Sample Slides
Choosing When It's Confusing Letters
ABI
1998



CBA Georgia
1994



City of Norfolk
2003



Essential Projects
2011



Kaehall Estate
2002



IBM Technical
1997



Sandia Labs
2004



Surgical Associates
2006



Syngenta
2004



WTOP Call for Action
1988


Kudos
Your ability to relate to people, and provide value and insights, really impressed me. When you spoke not only about business secrets, balance, and other issues, it gelled nicely. Your emphasis on integrity during a time of cutthroat marketing really connected and your speech confirmed my core beliefs. At the same time, you challenged me.
— John O'Connor, President, Career Pro, Raleigh, NC
Of the many important ideas, suggestions, and lessons learned at your seminar, the one that is foremost with me is — I should have obtained your tape while I was there!! Your session gave me new ideas and validated several that I had started on my own.
— Kathy Whatley, Century 21, John Walton REALTORS®, Lublock, TX
Our lives are going too fast and I have trouble finding any "time" for me lately. I do leave on time each night, and I have learned to say no. Now I need to learn that I don't need all the monetary things I thought I needed, and cut back to a more simple, slow life.
— Lynn Jacobson, Clinic Manager, Champlin Medical Center, Champlin, MN
It was a delightful experience listening to your Breathing Space presentation at the recent Wild Bird Feeding Industry Annual meeting in TX last week. Yours was the first presentation scheduled early on Saturday morning and it was dynamic and referred to throughout the rest of the meeting. Those who chose to sleep in, and arrived later in your presentation, expressed disappointment with themselves.
— Karen Burns, Vice President of Operations, ETO Sterilization, Linden, NJ
I thoroughly enjoyed your entertaining and interesting presentation. You gave me much food for thought. I definitely found your suggestions useful and will try to incorporate some of them into my daily routine. Best of luck in the future!
— Angela Brown, Human Resources Specialist, U.S. Holocaust Memorial Museum, Washington, DC
Thank you so much for being a part of the North Carolina Rehabilitation Association Conference. I thought that your presentation was outstanding and very meaningful to us who work in the field of rehabilitation.
— Monty Honeycutt, Assistant Unit Manager, NC DHHS, Greensboro, NC
I have thoroughly enjoyed your seminar this week at the MGMA Conference. Your one-page summary as well as your easy to read book have fueled some immediate adjustments in both my work and personal life. Great job!
— Ruth Wallace, CFO, Proscan Imaging, Cincinnati, OH
Your presentation was great! Everyone was discussing how good it was on the way back to the airport and what each of us could do to start implementing some of your ideas. Thank you for a very inspiring presentation.
— David Fields, Director of Information Services, Sally Foster, Duncan, SC
I attended your seminar presentation at the TAP Pharmaceutical Products, Sales Operations Division. The seminar was very helpful and I would recommend anyone to come listen to you.
— Sonya Taylor, Product Support, TAP Pharmaceuticals, Lake Forest, IL
I wanted to let you know how much I enjoyed your presentation at our meeting. I have spent a lot of time trying to organize my clutter at home and in the office but until your presentation I had never really thought about just getting rid of some of it completely. I feel like I am heading in the right direction with the ideas I heard in the program.
— Melanie Chiccine, Food Service, Anderson Community Schools, Anderson IN
I would like to thank you for your presentation given at the Warehouse Education Research Council in New Orleans. I enjoyed the talk very much.
— Stephen Mobley, Vice President and General manager, World Trade Cargo and Logistics, Dallas, TX
Thank you for your energetic, enthusiastic, and articulate presentation of guidelines that I'm counting on to change my life. Several, if not all, of the items you presented pertain directly to the challenges I face each day at work. As you aptly put it, "no one is coming" to help me. I feel empowered just knowing that I have your guidelines to help me on my journey to cleaner spaces, a clearer mind, and hopefully, a simpler life.
— Amy King, Business Manager, UNC at Chapel Hill, Chapel Hill, NC
Thank you for taking the time to speak to our Worthington group… what stuck out in my mind is the importance of organization. You made the comment to "condition your environment". Time is money, so organization plays a major role. Being able to locate the necessary information or documents in a timely manner is a key factor to success.
— Ryan Hurley, Territory Manager, Worthington Steel Company, Royal Oak, MI
Your talk confirmed what I already knew, but it inspired me to start making decisions. I realize now that I can't read it all or know it all. Instead, I must make my choices and go on. Thank you for helping me to become more decisive…and give me more breathing space.
— John Shirley, Vice President, West Texas State Bank, Snyder, TX
Your presentation at the IBAA Convention was a success. Your concepts were accurate and I still have your ideas fresh in my mind. Your ideas were thought-provoking and rang home for me throughout your talk. Thank you for allowing me some "Breathing Space." …Thank you for sharing yourself with our organization. The only losers were those who did not attend your presentation.
— Frank J. Ziegler, President, Lemay Bank & Trust Company, St. Louis, MO
Thank you so much for the "reality" check. I've heard several good comments about your presentation from our members and look forward to working together again in the future.
— Kathy Lovelace, Meeting planner, CBAK, Topeka, KS
I had the pleasure of attending your presentation on December 14. You deserve applause for waking up a group of CPS's, period! (let alone at 8 a.m.) I got your message–at least sufficiently enough to recognize I could benefit from more guidance. Very truly yours,
— Roslyn H. Balbirer, CPA, Balbirer and Coleman, Chapel Hill, NC
I found your presentation to be interesting and humorous. With the "information boom" approaching, it is very difficult to determine where best to spend one's time and money. Your sessions were more than worthy of both! Perhaps the most important thing that I have learned from your work is that it is not so important what you know, but that you know where to find it.
— Pam Bradley, Executive Secretary, Boone County Rural Electric Membership Corporation, Lebanon, IN
Thank you for your inspiring workshop held in Singapore. I have been back to my routine again, but with more confidence in dealing with the change management project that I shared earlier in the classroom. I have reported to my President Director, also to the Group CEO of Astra Motor III as well as to the Chief of Corporate HRD of PT Astra International that I learned a lot in this workshop and I am taking the Isuzu business-restructuring project (a merger of first companies) as my personal target in organizational change management. I have updated my team, and now we are preparing our study step by step using the management tools that we have.
— K.H. Shamina, PT Pantja Motors, Sole Agent, Jakarta, Indonesia
I attended your presentation at the conference in Florida. Of all the sessions I attended, yours is the one that is making the biggest difference in my day-to-day life… Thank you for taking time to share your insights with HR and relocation professionals. I had heard some of the same before, and some is common sense, but it took your session to actually grab my attention and get me to make some changes.
— Shauna Lee-Carmichael, Manager, International Compensation and Benefits, Praxair, Danbury, CT
It was a pleasure to meet you, too, and to hear your thoughts on personal achievement. I believe you have a point about the 25's! I am still intrigued by your remarks on "mastering the moment." We are placing an order for your books and will look forward to seeing your future titles emerge. I wish you every success.
— Cathryn Allen, Adult Services Librarian, City of Southfield, Southfield, MI
I have always believed that good time management would be the answer to all of my problems, but I realized listening to your lecture that even the best time management will not allow me to fit everything I would like to do into a 24-hour day. I really need to make choices and realize that in doing so, I am not a failure. I felt the information presented really does address the issues that occur now. I liked your checklist and the handouts. My only regret is that you didn't have more time to present the materials. Thank you for the insight!!
— Debra Skaalen, Training Director, F.C.H.S., Preston, MN
I recently had the pleasure of hearing you speak to the Society of Government Meeting Planners in Raleigh. When I returned to work after hearing your speech, I threw away three wastebaskets of clutter, and after being asked by my assistant what color paper I preferred for the monthly calendar, I replied, "You decide." Your presentation would no doubt be of great interest and benefit to our group. Please call me toll-free at your earliest convenience.
— Beverly C. Booth, Director of Sales & Marketing, Holiday Inn, Wrightsville Beach, NC
I truly enjoyed your presentation recently at PSME. You gave me "mega" information for thought. It has made me personally take a new look at my goals for the rest of this year and setting new goals for next year. It was a pleasure meeting you.
— Norma Fenton, The McFarland Agency, Newport News, VA
I heard you speak two weeks ago at the Sales and Marketing Executives meeting and still remember the Mega-Realities! Your message had a great impact on me. I had already been working on the premise that the best way for me to optomize my performance was to focus my efforts rather narrowly …but you put a different spin on the concept of focus. After listening to you, I've been looking at what I'm doing from an opposite perspective, which feels almost liberating. Thanks for the help! I'm really glad I attended the meeting.
— Denise Chicoine, Financial Advisor, Prudential Securities, Virginia Beach, VA
Your comments were so pertinent to Call For Action. We need to identify our mission and put it into a few meaningful words. I also found your comments about making your work count twice very pertinent to the consumer reports I do daily. Jeff, we really appreciate your taking time from your busy schedule to speak at our conference.
— Shirley Rooker, WTOP Director, Call For Action, New York, NY
Thanks for a great presentation at our spring meeting. It was well received and appreciated. I will prepare your "ten commandments" for publication in our next newsletter since so many people were anxious for a copy.
— Ron Carter, President, Nebraska Medical Group Management, Norfolk, NE
I thoroughly enjoyed hearing your presentation. I certainly admire your ability to completely focus in any given task and no doubt this is a significant factor in your success as a speaker and author. Thank you for sharing your story and tips for personal/professional development!
— Carol Mills, RN, MA, Denver, CO
I attended your workshop on Public Speaking Made Easy at the North Carolina Public Transportation Conference. I enjoyed your presentation and found your 'Steps to a Better Presentation' to be most helpful. I have always had a fear of public speaking. I suppose, like most people, my comfort zone is in a small setting. When I step in front of a large group it feels as if I am in an airplane hanger. Thanks again for your helpful insights.
— Priscilla Dorsey, Transit Director, Lumber River Council of Government, Lumberton, NC
I really enjoyed the workshop. You have a very energizing and enjoyable presentation style. You are articulate, able to remember tons of facts, and most of all, seem to walk your talk. You did your homework to know all about the OCC. Thanks again for your inspiring presentation. It was a positive experience for me and a great shot in the arm!
— Andrea Goodman, EOE Manager, Administrator of National Banks, San Francisco, CA
I found yesterday's workshop enjoyable and a useful reminder of our power over our lives. I particularly appreciated the reinforcement of the idea of self-talk about being "complete" or, as I say, "letting go" of things that are over.
— Bonnie Holloway, Training Director, Office of Thrift Supervision, San Francisco, CA
I have carried your Breathing Space thoughts with me since the seminar. While I am not yet as organized as I'd like to be, I am doing a much better job of "closing things up" at the end of the day. The end result has been less confusion at the start-up of the next workday. I'm also holding on to fewer pieces of paper than in the past. Your presentation was excellent.
— Theresa Hoog, Public Health Service, Dept. of Health & Human Services, Rockville, MD
I sincerely enjoyed your speech and thought about things you said long after your presentation. Your style, too, was very attention-maintaining. I am the Sales Communications Manager for Burroughs Wellcome. Many things you said I draw on in managing this job and sorting out the key information from the unnecessary-to-live information. I recommended that my boss explore your availability for one of our sales meetings. It would be a delight if we would sponsor someone practical rather than the excellence/vision stuff we often drone on about. I would definitely like to hear your presentation (and/or a longer version) again. Not only did I find the content of your talk useful, I thoroughly enjoyed your delivery style.
— Janet Banks, Sales Communication Manager, Burroughs Wellcome, Research Triangle Park, NC
Congratulations on your successful training session at our Annual Meeting. Your professionalism brought a great deal of insight to the meeting. I thank you for your time, talent and energy.
— Grace McGartland, Past President, National Association of Women Business Owners, Chicago, IL
After hearing your presentation, I have been thirsting for more information. I was inspired by the energy you portrayed and the level of enthusiasm of your presentation. It was absolutely a relief to know there are solutions for today's extremely fast-paced world. I would be thrilled to receive a cassette life recording on more Breathing Space.
— Paris Colburn, Public Works Accountant, City of Norfolk, Norfolk, VA
Thank you for providing an easy to understand program and the encouragement needed to continue to tackle each day.
— Dana Main, Administration, Department of Fire-Rescue & Emergency Management, Bowling Green, VA
Thank you so much for the forum on Breathing Space! You have inspired me! I created more space by cleaning out my glove compartment that same day, 20% of one filing cabinet the next, and I left my office on Friday with no paper clutter on my desk! As I entered my clutter free office on Monday morning, I felt I had taken the first step on the path to recovery from packratism! Thanks!
— Margie DeWoskin, Director Employment and Training, Triangle J Council of Governments, Research Triangle Park, NC
The information you shared at your recent lecture in Cincinnati has helped me with a perspective on the lack of breathing space I begin to feel each year around the holidays. I've shared the concepts garnered from your lecture with many acquaintances. Today, my mother has been skimming Breathing Space and has found some familiar concerns and helpful hints. I enjoyed the day spent with you and profited in ways not yet fully employed from your suggestions. Thanks, and best wishes to you.
— Charles Nickels, Special Assistant to the Regional Commissioner, IRS Central Region, Cincinnati, OH
I would like to order your book, Breathing Space. I heard your talk at the Parklawn Building and enjoyed it very much.
— Rosalind Franke, Office of International Health, Department of Health and Human Services, Rockville, MD
---
Jeff Davidson is "The Work-Life Balance Expert®," is a preeminent time management authority, has written 65 mainstream books, and is an electrifying professional speaker, making 886 presentations to clients such as Lockheed Martin, Eckerd, Kaiser Permanente, IBM, American Express, Lufthansa, Swissotel, Re/Max, USAA, Worthington Steel, and the World Bank. Jeff is Executive Director of the Breathing Space Institute and the author of books such as:
Simpler Living (Skyhorse Publishing)
Dial It Down--Live it Up (Sourcebooks)
The 60 Second Innovator (Adams Media)
Breathing Space (CreateSpace)
Accomplishing Your Goals (Smart Guide Publications)
Jeff is the premier thought leader on work-life balance issues and has been widely quoted in the
Washington Post
,
Los Angeles Times
,
Christian Science Monitor
,
New York Times
,
USA Today
,
Businessweek
,
Forbes
, and
Fortune
. Cited by
Sharing Ideas Magazine
as a "Consummate Speaker," Jeff believes that career professionals today in all industries have a responsibility to achieve their own sense of work-life balance, and he supports that quest through his website
www.BreathingSpace.com
.

This work is licensed under a
Creative Commons Attribution-NonCommercial-NoDerivs 3.0 Unported License.