Managing Multiple Priorities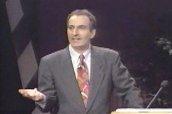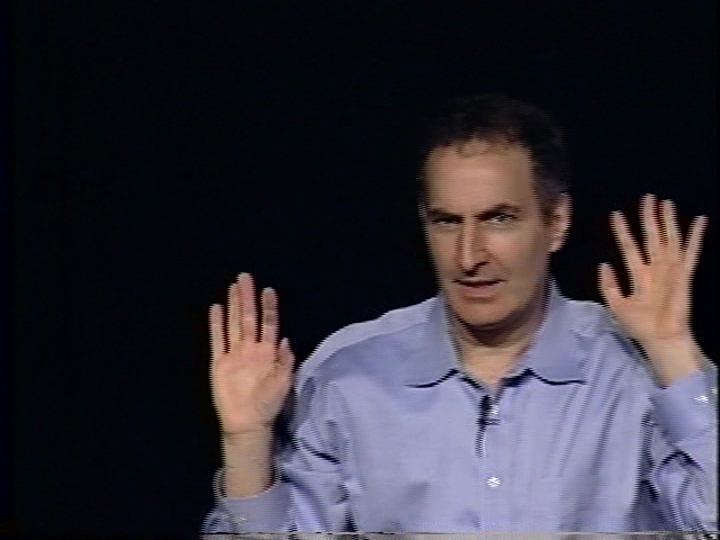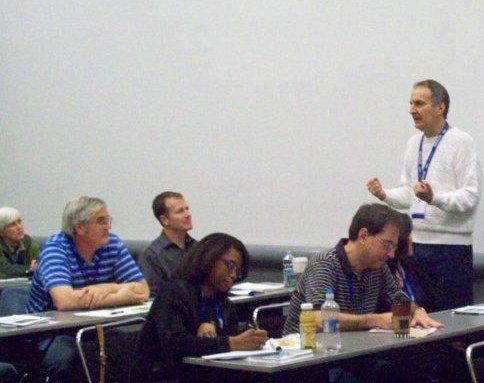 This is an era of belt-tightening in which shrinking budgets are part of a long-term, not a cyclical, phenomenon. Many career professionals today are asked and expected to do more while not being afforded any greater organizational resources; such efforts can take their toll. Learn breakthrough processes in managing multiple priorities, including hand tools, power tools, and cerebral tools; the multiple-priority grid system; techniques for conditioning your environment; managing interruptions; mastering your to-do list; and other methods that enable you to achieve notable results.



Managing Multiple Priorities, Presentation Topics:
When Did Work Get So Demanding?
When Did Life Get So Complicated?
Contributing Factors to Frenzy
The True Cost of Interruptions
Confronting Too Many Priorities
Deciding What's Important
Allocating Time, Energy, and Resources
Innovative Ways to Get Help
News Ways of Approaching the Work Day
New Perspectives on Life
Mastering Doing More With Less



Managing Multiple Priorities, Articles
Sample Articles
Are You
Overloaded?



Combatting
Packratism



Cycles of Productivity



Honoring Life's
Priorities



Living Longer
and Better



Multi-tasking
No More



Setting
Priorities



Taking Control
of Your Day



Time Management
Myths



You Need
a Vacation


Sample Slides
A Sampling Of Letters
Air Force
1998



ASLHA
1996



CMAG
2011



Claims USAA
1998



Cleveland Clinic
2006



Farmers Admin
1998



ProServ
1986



San Patrico ECI
1993



St Alphonsus
2006



Worthington
2007


Kudos
I attended the ABC luncheon at Brier Creek and really enjoyed hearing you speak. You were easy to listen to and your speaking style made me want to hear more. The five points you made were right on target, in my opinion, and I agree that we have a lot more coming at us these days than in generations past. I look forward to hearing more of your concepts and believe there will be some useful tips to help clear some of the time consuming clutter from my life.
— Terry Fisher, Steel Fab, Raleigh, NC
Thank you very much for your informative and thought provoking talk today at the ABC luncheon meeting. I especially was made to ponder how I can best get a handle on the "piles of paper" around my desk, which you described as unfinished tasks, as well as how to become more efficient with email, as it has become a gorilla with which to contend. I think you provoke a lot of thought about which obstacles we all face in this day and time, and I am going to try and get a grip on my problems.
— Ron Dailey, Director, Corporate Facility Services, Cary, NC
I thought your seminar was well-presented. It had all the makings of a well thought-out presentation. Your speech was very clear and well-organized. The stories told intermittently throughout your seminar added to your purpose. There were many great tips and pointers that have not been presented to me before. Many books and people refer to some of your techniques as time management and organizational skills, but I much prefer your approach: Breathing Space. In short, I give this seminar an "A".
— Charles Szpara, Engineer, Bridgestone/Firestone, Akron, OH
Thank you for your wonderful presentations on October 6th and 7th. Tips you offered were consistently cited among the three things my colleagues found to be most valuable about the day. I'm also happy to report that our northeast and southeast divisional offices were quite pleased with the "Breathing Space" video they viewed during their modified development programs last week. I enjoyed working with you.
— Kristin Kelly, Manager of Leadership Formation, Catholic Health East, Newtown Square, PA
I was especially proud to have a Carolinas speaker of your abilities. I thought your presentation was well-done and perfectly paced. The information was interesting and the advice was reassuring. I am hoping that we can schedule a workshop with you here in the Carolinas some time in the next couple of years.
— Haissam Baityeh, CCM, Cape Fear Country Club, Wilmington, NC
Congratulations on the speech you gave at the DOE HR and training symposium last Tuesday. The topic was timely, and you presented the material on the new innovations in a way that everyone could understand. I personally feel much more confident working with more "breathing space" now, than I did before your presentation. Thank you for a very valuable experience.
— Richard Chan, Human Resources, U.S. Dept. of Energy, Washington, DC
I want to express how wonderful I thought your presentation was, and how it helped me to more manage my workload Friday afternoon and this morning. Before I opened my email, I thought it best that I write you this letter with hopes that you'd respond with the DVD and free CD on having more "Breathing Space." I'm sure that I could learn more about how to better manage my office and have more "Breathing Space." I thank you and look forward to hearing from you soon.
— Agnes Muse, Benefits Specialist, Gallaudet University, Washington, DC
I would like to thank you for your inspiring workshop held in Singapore two weeks ago. I have been back to my routine again, but with more confidence in dealing with the change management project that I shared earlier in the classroom. I have reported to my President Director, also to the Group CEO of Astra Motor III, as well as to the Chief of Corporate HRD of PT Astra International TBK that I learned a lot in this workshop and I am taking the Isuzu business-restructuring project (a merger of 5 companies) as my personal target in organizational change management.
— Manager of Production, Isuzu, Jakarta, Indonesia
There really wasn't any part of your presentation that didn't hold my attention; it was well-organized, pertinent to our group and interesting. (But you knew this!) I wish you well in your future endeavors.
— Sharon Cadwalader, Las Positas College, Livermore, CA
I had the opportunity and privilege to attend your presentation at the DOE/Contractor Symposium in Pittsburgh, and like many in attendance, found that your message and observation strongly resonated. Especially given the continuing challenges facing us in many aspects of our lives. And, several colleagues with whom I've shared a summary or your presentation are interested in reading and learning more. Thank you for the time and thoughts you shared with us at the symposium.
— Margaret Harvey, EEO, Sandia National Laboratories, Albuquerque, NM
I thought your presentation was excellent and I heard similar appraisals from others immediately afterward: Interesting, stimulating, helpful. Great delivery and style of substantial material. Your handling of the audio-visual problem, by the way, was impressive; professional, in that you dispensed of it in manner that minimized distraction.
— John Fettig, VP of Capital Resource Development, Strawhecker, Inc., Omaha, NE
As the lead-off speaker for our Saturday morning session, you were faced with an audience that was there physically… After just a few short minutes, you had them involved in learning the principles of "Breathing Space" because you were speaking to them at their level. Since your presentation, I have quizzed Directors and Members several times to make sure your principles are being used and are appropriate for everyday life. Kudos to you for knowing how to speak to our group and for making the presentation so lively!
— Susan Hays, Executive Director, Wild Bird Feeding Industry, Sioux Falls, SD
You hit a home run for us J.D. Thanks again for being with us this past weekend. Your message is such a wonderful mix of business/personal organization — everyone was excited! Thanks for a job well done!
— Mary Lange, CAE, Vice President and Director of Communication, Independent Bankers Association of Texas, Austin, TX
Enjoyed your seminar in Hawaii. We have a state chapter meeting in July. I will deliver your seminar material to the new president.
— Joy Crawford, Citizens Bank, Las Cruces NM
I enjoyed your presentation on "Breathing Space." I have been putting your suggestions to work. Keeping my desk clear of clutter has definitely been a plus. Thanks for a great presentation.
— Maria Hall, Executive Director, Chamber of Commerce, S. Padre Island, TX
I attended your presentation yesterday and was quite impressed. My wife, Lois, is a Fashion Director with Multiples and we think that their president might have an interest in your presentation for their annual consultants meeting. If you would like to know a little more about their business, you can call Lois.
— Thomas K. Cozart, CPA, J.M. Kane & Company, Raleigh, NC
I attended the meeting you conducted last week for the CPA Forum. It was a most enjoyable and informative session.
— James A. King II, Treasurer, Garland C. Norris Co, Apex, NC
I very much enjoyed your presentation I attended. I am interested in purchasing your book. I look forward to hearing from you.
— George A. Fisk, Principal, Fisk Robinson CPAs, Dallas, TX
Your presentation to the Indiana CPA Society was very informative and was done in a manner that kept the attention of the audience. The information presented would be valuable to everyone, not just the professional people; spouses should be welcome at the presentation. Thanks for your presentation.
— Victor D. Rammelsberg, Certified Public Accountant, Rushville, IN
I had the pleasure of attending two of your workshops. As a very busy working mother of three children, I have always found it difficult to balance my time both at the office and at home. It really does help to allow myself breathing space before moving on to the next job. Thank you for sharing most helpful tips with our group on how to clear our minds and overloaded desks.
— Leona B. Padgette, Staff Services Assistant, Halifax Electric Membership Corporation, Enfield, NC
I was a member of the planning committee for our conference and was fortunate to be able to attend the general session to hear your presentation. You did a fantastic job in both captivating the attention of the audience as well as motivating them. I also attended your workshop on Tuesday afternoon, "Finding More Breathing Space at Work and at Home" and found it very helpful as well. Hope to see you at a conference in the future.
— Patti Marks, Executive Assistant, Maquoketa Valley Rural Electric Cooperative, Anamosa, IA
I enjoyed your presentation at the industry meeting. I came away with several key points. I was gratified to hear your advice. You had a wonderful slide with a message to the effect that organizations sometimes need to slow down and get out of the frantic reactionary mode in order to plan and get positioned for better long-term advancement. I'm part of a lean & mean little company that definitely needs to subscribe to that idea. I will be on the lookout for the right opportunity to lay your wisdom on somebody.
— Jerry Heath, Product Manager, Industrial Fumigant Company, Olathe, KS
Laid out in front of me are just a few of the various handouts you shared with members of the audience last night. This collection of paper is truly impressive; valuable information for just general orientation as well as lots of practical pointers for daily use. Jeff, last night as the speaker for the May meeting, you turned the evening into a fantastic experience. Thanks for changing your travel plans to include us. We are grateful.
— Dr. Ralph Hillman, Middle Tennessee State University, Murfreesboro, TN
Thank you for a very informative presentation. I would appreciate it if you could send me an extra packet of the information used at the sessions. I would also like the information on the future predictions on age, etc. that you used as overhead transparency material. I teach Family and Consumer Science Education and would use the information as a resource for the various classes on health, relationships, and job education.
— Marie Wolsky, Family and Consumer Science Education Instructor, Bisbee-Egeland High School, Bisbee, ND
I've spent a lot of time reflecting on the ideas we discussed in our consultation session in December. The observations you shared with me about space management made a real impact on my thinking. I have taken steps to organize my work spaces, including cleaning out my car. Your book on the subject has many excellent suggestions for managing space and subsequently managing time for greater efficiency. I will be inducted into the Re/Max Hall of Fame in early March. This is a lifetime production award. I completed the year as 11th in the Carolinas. I want to finish higher next year. I want to implement many of your ideas to help me to move to that higher production level.
— Lillian L. Smith, GRI, CRS, ABR, RE/MAX Property Associates, Cary, NC
Wow! My mind is still churning trying to assimilate all of the wonderful and inspiring information! I am sure this process will continue for several days. Your presentation really hit home — it was a message that I really needed to hear. I know that organization is key to my ability to work more effectively. Your presentation made me realize how critical it is that I get the tools needed to organize my office!
I wanted to thank you for sharing your knowledge and wisdom with all of us — and in particular helping me to re-focus.
— Nina Reel, The Guerrilla Group, Boulder, CO
My wife and I really enjoyed your speech. Your handout is excellent, and I have been trying to following the advice. It is hard to change habits, but I am starting to see the benefits.
— Larry D. Maschhoff, President, The Bank of Illinois, Normal, IL
Thank you for your participation in our Convention. Our reports indicated that you did a fine job. Please let us know if we can ever be of assistance in any way.
— Fritz Lewis, Executive VP, Independent Insurance Agents of Michigan, Lansing
Thank you for speaking to the Law Office Management and Economics Section of the D.C. Bar this past Thursday. As you know, lawyers are becoming increasingly aware of our historical backwardness in such matters as the use of non-lawyers for effective work, the use of modern office equipment, and perhaps most importantly, the use of marketing as a business tool. Eventually, the bottom line gets to even the most egotistical of professionals. As I left the meeting room, I heard a number of favorable comments about your speech. We were equally delighted to learn that we have attracted more new members from your presentation than any other previous one. Thank you again for taking the time to speak with us.
— Nancy K. Glassman, Attorney at Law, Washington, DC
Everyone here is raving about your presentation last month. I heartily recommend you as a speaker for any group or organization. Whether they're looking for increased productivity, efficiency, or peace of mind, they'll find it in your talk.
— Doug Emblidge, Program Manager, Hughes Broadcast Partners, Rochester NY
Thanks for giving us a terrific session in Atlanta last weekend. I heard rave reviews from several very picky members. That's a sign that they really listened and learned!
— Susan B. Allen, President, Allen Resource Group, Durham, NC
I very much enjoyed your presentation. The information you imparted about eight hours of sleep nightly has changed my life. I have shared with others the importance of "completion" of tasks before starting others.
— Jack Bailey, Executive Vice President, California Pacific Medical Center, San Francisco, CA
I thoroughly enjoyed your seminar this week at the MGMA Conference. Your one-page summary as well as your easy to read book have fueled some immediate adjustments in both my work and personal life. Great job!
— Ruth Wallace, CEO, Proscan Imaging, Cincinnati, OH
Today I attended your discussion: How to Handle Holiday Stress. It was a delightful presentation. I particularly enjoyed the fact that your talk was not too heavy; your sense of humor made it a delightful time. Your voice is so well-modulated that a mike was unnecessary, so you could move around and through your questions and comments, made everyone feel part of the presentation. I felt that the questions, to which you gave such varied and interesting answers, were a favorite part of the presentation. Thank you for sharing your wonderful experiences and knowledge with us. It was a pleasant break in our busy schedules, and a most worthwhile one!
— Sister Annette McBennett, Mercy Hospital, Charlotte, NC
Fantastic presentation to the HCAT members today! I've experienced many sessions of this general type, but yours was truly unique. You covered a surprising variety of issues with ease and made them relavent. The day was most well-spent for me. Thanks for a great session! You've helped me set some goals which will bear fruit soon, especially in the writing arena. Captain Charles Anderson, Department of the Navy, Officer in Charge
— Naval School of Health Sciences, Portsmouth VA
My responsibilities are increasing, which is exciting, but also a real juggling act– your program was most inspiring (and fun, too!) I enjoyed it immensely.
— Hope Plank, Lynn Shores Manor, Virginia Beach, VA
I attended your presentation at the EPA. I enjoyed it very much and learned several ideas for simplifying my work environment — one to clear my desk each day, a tough one, but worth it, and the second to keep things from sitting in my email inbox. I have always used the inbox as a holding pen, but no longer! Hopefully I will get to attend another of your presentations in the future.
— Greg Nizich, USEPA OAQPS, U.S. Environmental Protection Agency, Research Triangle Park, NC
What a pleasure it was to have you speak to our group! I must say that you touched on several items that are issues in my life, and you have forced me to make a few choices that I was trying to ignore. Thanks to you, I can make those choices and keep a positive attitude at the same time. In addition, your organizational skills are a great tip for other people. As soon as I return home, I will take the extra time to tackle those things that I've been neglecting in order to have a more effective household. With a ten-month old child, there is hardly any time to organize a household. You were an inspiration to many who may not take the time to confer with you.
— Yvonne Faulk, Secretary, Training Section, IRS Internal Security, Glynco, GA
I really enjoyed your presentation on "Breathing Space," and I share many of your ideas. I've told a number of people in my office about your presentation as well as my husband. I had already begun cleaning out my office (and my home) before your presentation, but you gave me the motivation to do even more. As Director for Administration with responsibility for our training program, I am interested in receiving information about your speaking fees. We hold quarterly management meetings, and I believe our managers could benefit from a presentation similar to the one I attended.
— Jane Seleznow, Director for Administration, Comptroller of the Currency San Francisco, CA
Taking your course "Managing Priorities" with the American Society of Interior Designers in Sedona, Arizona has changed my life for the better in several ways. Your presentation was entertaining and lively. Your message had meaning and put into words what I was experiencing in my day. The interactive participation with the group, great stories, and examples also helped to inspire me. As a result, I now "manage the beforehand" and choose to cast away what impairs my progress toward my goals. Thank you so much!
— Diane Gote, President, Design Words Inc, Summit, NJ
Your presentation was informative and helpful to me — giving lots to consider. Your gift of encouragement is just as much valued. I'm eager, I'm excited, and I'm a sponge soakin' it all in. Your sharing made a difference! Thank you.
— Cindi Parker, Creative Dimensions, Kings Mountain, NC
---
Jeff Davidson is "The Work-Life Balance Expert®," is a preeminent time management authority, has written 65 mainstream books, and is an electrifying professional speaker, making 886 presentations to clients such as Lockheed Martin, Eckerd, Kaiser Permanente, IBM, American Express, Lufthansa, Swissotel, Re/Max, USAA, Worthington Steel, and the World Bank. Jeff is Executive Director of the Breathing Space Institute and the author of books such as:
Simpler Living (Skyhorse Publishing)
Dial It Down--Live it Up (Sourcebooks)
The 60 Second Innovator (Adams Media)
Breathing Space (CreateSpace)
Accomplishing Your Goals (Smart Guide Publications)
Jeff is the premier thought leader on work-life balance issues and has been widely quoted in the
Washington Post
,
Los Angeles Times
,
Christian Science Monitor
,
New York Times
,
USA Today
,
Businessweek
,
Forbes
, and
Fortune
. Cited by
Sharing Ideas Magazine
as a "Consummate Speaker," Jeff believes that career professionals today in all industries have a responsibility to achieve their own sense of work-life balance, and he supports that quest through his website
www.BreathingSpace.com
.

This work is licensed under a
Creative Commons Attribution-NonCommercial-NoDerivs 3.0 Unported License.