Mastering Your To-Do List TM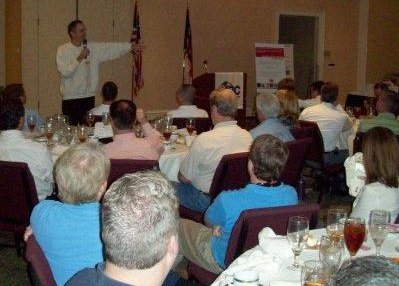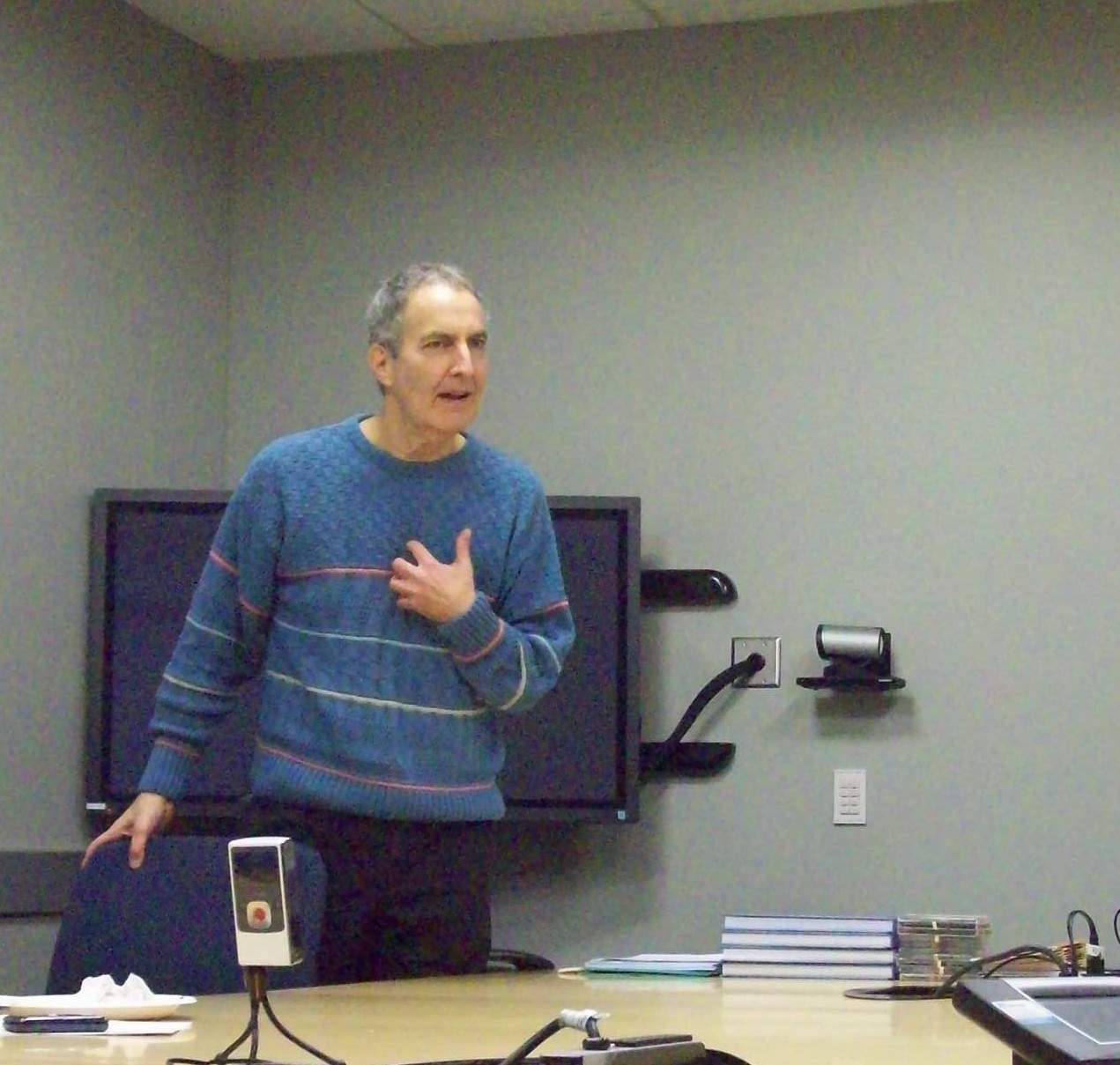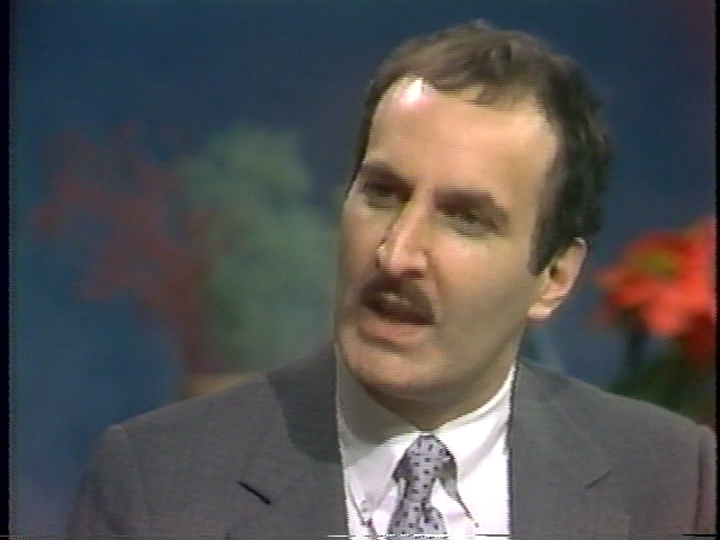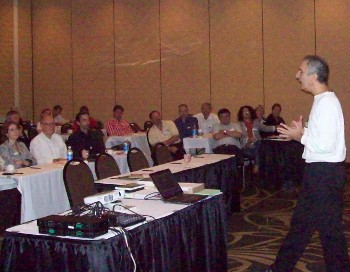 To-do lists have been with us since the earliest days of humankind. Everyone has one, in one form or another. In this riveting session, mega-author and professional speaker Jeff Davidson discusses how to master your daily to-do list, how to construct it, what it should contain, what it should not contain, how to transfer what's left to the next day, and, most important, the psychological strokes you need to give yourself for accomplishing the items on your to-do list.

If you're like most career professionals, you face the unrelenting burden of having to handle one thing after another and of attempting interruption management on the fly. As a result of attending this session, you'll feel more at ease and much more confident in tackling what needs to be done.



Mastering Your To-Do ListTM, presentation topics:
The origin of to-do lists
What makes your list and why
Approaches to each of the items
When to add, when to combine
How to gain energy from your accomplishment
Variations on creating to-do lists
Ways to rev up your productivity
Manage interruptions, before they manage you
Common mistakes to avoid
To-do lists in perspective
From now to the end of your career



Flyers From Previous Presentations
Carolinas Medical
1993



NCSU JPD Oct
2008



TEI
1993



STC
2012



Washington Hospice
1999


Questions Jeff answers in his presentation: Mastering Your To-Do ListTM
Do all career professionals everywhere employ some form of a to-do list?
Is there another way to proceed?
In some of your books you refer to the super to-do list, could you explain that?
What does short circuiting the to-do list mean?
Is there an inherent bias towards short-term, more urgent tasks?
How can one include longer-term, more vital tasks as part of the daily to-do list?
What are some of the common mistakes in relation to to-do lists?
How can you minimize interruptions when you're on a roll?
How can you gain more energy and focus as a result of tackling items on your list?
How does the power of completions affect handling items on the list?
What other observations about to-do lists are useful for our audience?
How can students best employ to-do lists?
What happens if you complete everything on your list for the day?
What makes you an expert on to-do lists?
How closely do you follow your own advice?
If you could offer just one parting tip, what would it be?



Supporting Articles
12 Tips for
To-Do Lists



Composing Your To-do List



Decluttering
Your Life



Mastering Your To-do List



Mastering Your
To-Do List



Tackling Your To-do List



Mastering Your To-do List



To-Do Lists and Your Email Inbox



To-Do, Unforeseen



To-Do, Long
and Short Term


Sample Slides
A Sampling Of Letters
Brookhaven
2007



Champlin Med.
2005



Chandler Concrete
2009



Design Works
2002



ISNA
2012



NC Biotech
2008



Rehab Solutions
1996



Proscan Imaging
2006



Security Life
1999



US EPA
2004


Kudos
I attended your seminar yesterday and felt that I can use many of your suggestions. I took many of the quotes from your materials and will use them with the staff I supervise. Your stories were very relevant and made your presentation enjoyable. We do live in a fast-paced society and this day put it all into perspective. I hope to purchase a book or two that you have written in the future.
— Gina Coffiey, Assistant Director, Mary Campbell Center, Wilmington, DE
I wanted to tell you how much I enjoyed your lecture today. Everyday life has so many distractions that take away from tasks at hand; tasks that need to get done so that we can take the time to enjoy what's really important, family. I liked all of your analogies and stories. All were comical, but very concise with their message. I look forward to reading your book and listening to more of your lectures.
— Brent Jacques, Chandler Concrete Company, Burlington, NC
Thank you so much for the excellent session you offered us at the Carolina Club. One comment I made that they endorsed was, "He certainly knows what he is talking about."
— Lewis Tisher, Author, Chapel Hill, NC
I absolutely loved your presentation you recently gave at the FMS MGMA annual conference in San Diego. Your presentation and your hand-out provide the first steps and a "plan" for accomplishing just that. I am so glad I was able to attend this presentation, and look forward to hearing you speak again in the future!
— April B. Millet, Lake Charles Medical and Surgical Clinic, Lake Charles, LA
I just wanted to write a short note and tell you how much I appreciated your presentation at the San Diego MGMA conference this past week. As a very busy Practice Manager, and captain of the ship, it is very difficult to keep all of the balls in the air and still keep a smile on your face. At the end of many days, I wonder how things got so busy!
— Virginia Swem, Practice Manager, Eye and Facial Center, Albuquerque, NM
I enjoyed your presentation at the Kaiser program at the Mayflower Hotel in Washington, DC. Please send me a copy of your DVD and CD if it is still available. I'm going to share it with my co-workers in our monthly staff meeting. Thank you in advance and I wish you much success in your future endeavors.
— Sandra Chambers, Human Capital Specialist, U.S. Government Printing Office, Washington, DC
I am writing to express my pleasure with your presentation at the Legacy Health System conference. You offered some great ideas.
— Paul Schneider, Registered Nurse, Legacy Health, Portland, OR
Thank you again for your participation in our Leadership Development Forum. It was a pleasure working with you and a great learning experience!
— Jeanette Doyle, South Shore Physician Hospital Organization, South Weymouth, MA
Your presentation "Write for Results" provided to Syngenta employees this month was both insightful and enjoyable. It was made more effective because you used your sense of humor to illustrate your points. The hand-outs have been useful to me and I will continue to refer to them.
— Peggy Shelton, Training Management, Syngenta, Greensboro, NC
Thank you so much for your presentation to us at Saint Alphonous Regional Medical Center. I have been in management for over 10 years and have certainly been shuffling papers way too much, and yes, I have stacks of paper as you have described. I felt your presentation was not only enjoyable, but simply imformative. The afternoon was well worth the day!
— Mary Mager, Rehabilitation Manager, SARMC, Boise, ID
I was not really looking forward to a whole day away from work, knowing things would continue to pile up while I was gone. After each of the other two speakers, I was glad I had gone after all. Then when you started — I couldn't believe we had three great speakers out of three. Thank you for a very entertaining and informative presentation. I am excited about putting it to use and making it a part of my life.
— Julene Bishop, DFAS, Cleveland, OH
Thank you for taking the time out of your schedule to speak to the Lufthansa CHIGP group. It was great timing as I've been working on de-cluttering, organizing, and trying to focus on what's really important to me since the end of last year. Your presentation was very helpful in providing reasons as to why we feel so stressed and time pressured. Having you speak for three hours was a good start to helping everyone manage their time better. I would like to see our team be able to have a follow-up session — on beyond these initial techniques.
— Liz Gallagher, Lufthansa, Chicago, IL
I thoroughly enjoyed your presentation Sunday morning.
— Don Wettstein, VP, Flanagan State Bank, Flanagan, IL
Thank you for participating in our 1994 convention. Your session was thought-provoking, entertaining and well received. We have heard many favorable comments from members who attended the convention. Thanks again, Jeff, for helping make our convention a success. With best regards.
— Mark A. Raitor, Associate Executive Director Independent Bankers Association of America, Minneapolis, MN
I so enjoyed your talk at the IBAA convention. I can't wait to share your information with my husband and children. Your approach to a clutter-free, organized life is much more humorous and interesting than what they're used to hearing. I'd also love a couple extra handouts you gave to everyone. I hope to see you at Okaboji (our annual state meeting).
— Martha Dean Winum, Iowa Community Bankers, Glenwood, IA
What a great job you did on your presentation "Breathing Space" at the Texas Chamber of Commerce Executives Association Annual Meeting in Austin! Everyone raved about the presentation. I came to the office this morning to begin doing away with the clutter that fills my work space and causes me to be less effective. I already know that I am more effective when my work area is cleared. In talking to some of my peers in the Gulf Coast Chamber Executives Association, we agreed to bring you to our area soon. I look forward to talking to you.
— Tracey S. Wheeler, President & CEO, Chamber of Commerce, Baytown, TX
Your seminar has proven to be valuable for my firm. We are implementing several of the suggestions you made. Thank you for your interesting and informative seminar.
— Jeffrey M. Jarosinski, CPA, Skigen Associates, Rockville, MD
I thoroughly enjoyed your presentation at the recent ICPA Convention held at the Grove Park Inn last month. I liked the concept of many smaller completion tasks. I also like the idea of cleaning up one's workplace. Each week I have spent part of a day throwing out the unwanted trash that I have accumulated in various sections of my office. It definitely helps. Hopefully, I'll do this at home also. Thanks again, for a wonderful seminar. As a board member I have seen the excellent comments that the rest of our group had given you.
— Linda L. Rea, CPA, Rea Logan & Company, Wabash, IN
Thanks for the great lecture. I think it turned out quite well. I am sorry we did not videotape the afternoon session as well, since you were able to tailor your presentation so well to meet our specific needs here at UOP. I have received feedback from about half the participants, and only one was negative (he said he did not learn anything new, so I guess his life is in order!). I have started to clean out my file cabinets (as a prelude to operation clean sweep). Thanks for the inspiration.
— Dr. Susan L. Lambert, UOP Project Manager, Allied Signal, Des Plaines, IL
I really enjoyed your presentation and shared with my boss your idea of the "Jeff Davidson Advisory Board." He thinks your idea is fascinating and would really like to find out more about it. To be very honest with you, when I first heard you talk about your own personal advisory board, I thought you had to be kidding. But it makes sense — we use it in our business, and it has been a great benefit to us — so why not use it for our personal advancement and growth!
— Julie Schlicht, Executive Aid, Stearns Electric Association, Melrose, MN
I would like to tell you how much I enjoyed your presentations this past October. I found your presentations both enjoyable and informative. After hearing you speak on the subjects, I was actually "perked" into trying out these methods and techniques to bring some order to this hectic pace I keep. I have already seen some improvement in my daily tasks. My bosses thank you.
— Deborah A. Bellemare, Finance & Administration Secretary, New Hampshire Electric Cooperative, Plymouth, NH
Your presentation provided to Syngenta employees was both insightful and enjoyable. It was made more effective because you used your sense of humor to illustrate your points. The handouts have been useful to me and I will continue to refer to them. Best wishes.
— Peggy Shelton, Syngenta Crop Protection, Greensboro, NC
I thoroughly enjoyed your presentation; it was one of the two most useful presentations I heard during the weekend. I thought you were thorough and well-prepared. In addition, your sense of humor enlivened the topic.
— Wes Tyler, President, GCS Service, National Service Network for Commercial Food Equipment, Danbury, CT
You are a rich resource and your insights are invaluable. During the beginning of your presentation, I immediately knew that I was going to gain a great deal. Between your accomplishments and your professional presentation style, you will always be on my recommended list of speakers.
— Mark G. Nixon, Advisory Systems Specialist, IBM, Roanoke, TX
Your talk was quite informative, and I enjoyed it very much. I have not read your book, but I intend to.
— Ken Fisher, Hertz Equipment Rental Corporation, Wilmington, NC
I enjoyed your shipboard presentations. I don't think all your ideas would work for me, but they are interesting and worth considering.
— George H. Montague, Real Estate Broker, Kaneohe, HI
I enjoyed our sessions on the ship. Your book was great! Best Wishes.
— Larry Showley, Certified Life Underwriter, San Diego, CA
Jeff, your presentations at the FBLA-PBL Management Series Conference were indeed excellent. The national and state officers and their advisers shared many positive comments with me regarding your sessions. I enjoyed working with you and having the opportunity to get to know you better. Thank you for your good work.
— Douglas L. Barber, Executive Vice President, Future Business Leaders of America, Washington, DC
I attended your lecture last Wednesday night in Washington. I greatly enjoyed your lecture and believe that the information you dispensed will be a great help. Thank you for the additional material.
— Sally A. Russell, Photo Librarian, World Wildlife Fund, Washington DC
I want to thank you sincerely for speaking at our March meeting. I heard only "rave reviews" from those in attendance. What a dynamic presentation! It was definitely one of our best programs ever. Your message is truly an inspiration to all people in all walks of life, and your concepts are so simple they can be implemented immediately. "Breathing Space" has made a significant difference in the amount of time I have to enjoy life! Thank you for a wonderful and informative meeting.
— Peggy Hendrix, President, CFSME, Wilmington, NC
Thank you for speaking at our annual convention. I enjoyed the opportunity of working with you, and I look forward to having this opportunity again.
— Marie B. Queen, Education Coordinator, NAR, Chicago, IL
You were the hit of our sales meeting in Orlando! Our group thoroughly enjoyed your presentation, and they gave you rave reviews on our meeting evaluation. Also, I have observed a number of your suggestions being put into use since the meeting. Thanks for a great job. Hope to sit in on another of your presentations here in Greensboro.
— Paul Lamoureux, Manager, Customer Relations, Gilbarco, Greensboro, NC
…it was a tremendously useful presentation — one difficult to do justice to in a written explanation. Suffice it to say your comments were useful. The audience listened. It was a good meeting.
— Pete Pallard, President, Sales & Marketing Executives of Metropolitan Washington, Annandale, VA
Wow! Your energy and information were top notch. I learned a new way of viewing the world and my participation in it. You gave me what I wanted, namely new and practical advice. After leaving your presentation I shared your view points with colleagues. How we manage the information age with industrial age tools was a real eye-opener. I don't think I'll ever open my mail, read a magazine or spend my time in quite the same way as I used to. Thank you for sharing you insights in an enjoyable way at our meeting this past Saturday. I look forward to seeing you again.
— Gwen Taylor, President, Taylor Management & Sales Consultants, St. Augustine, FL
Thank you for the time and advice. I feel it was a very worthwhile session. Your ideas will help crystalize my efforts. It was money well-spent.
— Daniel A. Davis, Attorney & Counsellor at Law, Edina, MN
You were too funny for words, and I haven't been able to write normally since that session!
— Sandy Bremer, President, Open University of Washington, Washington, DC
Your presentation was fabulous. Our agency looks forward to an ongoing and close working relationship. Let us know when you will be presenting in the San Francisco Bay area again; we are sure there are numerous companies and associations that can profit from your seminars. We will definitely recommend you.
— Stan Heimowitz, President, Celebrity Gems, Castro Valley, CA
Thank you for an outstanding presentation at our recent luncheon. I heard nothing but positive comments regarding your program. Thanks again, and I look forward to the opportunity of working with you in the future.
— Randy Lisk, President, Association Executives of N. Carolina, Garner, NC
Thank you for your wonderful presentations. All of the feedback I've received – verbal acknowledgments as well as the formal written program evaluations – has been extremely positive. Tips you offered were consistently cited among the 3 things my colleagues found to be most valuable about the day. Our COO even told me he got back to work on Friday, immediately re-organized his office and is approaching each day with a totally renewed outlook! I'm also happy to report that our northeast and southeast divisional offices were quite pleased. Isn't it terrific when things work out so well? Thanks again for your time and efforts. I enjoyed working with you.
— Kristin Kelly, Leadership Formation & Employee Programs, Catholic Health East, Newtown Square, PA
Thanks so much for an inspiring afternoon talk. While I was not looking forward to an entire afternoon hearing one person speak, you made it fun and broke it up appropriately with the 8 minute and 10 minute breaks. While your wit kept me laughing, your information truly made me stop and think about the extra paper on my desk and that it is soon doomed for the confidential shredder bin. I also do public speaking tours and have picked up a few tips that may keep my audiences tuned in to what I have by learning from the master.
— Dennis Wedman, Employee Relations Manager, Saint Alphonsus, Boise, ID
After hearing one of the most informative and motivating lectures in my lifetime, I wanted to briefly share some thoughts with you… Your seminar was enjoyable as well as helpful. Don't change a thing! I'm sure there are many other careerists out there who would greatly benefit from your wisdom, and I am confident that I speak for all those who attended your seminar that we are more valuable to our organizations and ourselves because of your knowledge. Thanks again Jeff for such an enlightening and pleasant experience, and I wish you well in all your future endeavors.
— Roger Grayson, Sentara Health Systems, Virginia Beach, VA
Thank you for presenting an excellent seminar on Friday to the Women in Government Relations. Feedback was uniformly positive, with many attendees expressing the desire for another presentation along the same theme. We are very appreciative of your fine program.
— Patricia Aiken-O'Neill, Co-Chair, Professional Development Committee Women in Government Relations, McLean, VA
It is with great enthusiasm that I write this letter of confirmation regarding seven programs to be conducted for the Treasury Executive Institute at our field locations. Through speakers like yourself who are willing to give to others, the government can be exposed to some of the new and current issues of motivation, management and leadership.
— Danity Little, Executive Programs, Treasury Executive Institute, Washington, DC
My wife, Cherie Wells, with the Food and Drug Administration, attended your lecture at Rockville. She loved it and asked for your book for Christmas.
— Tim Wells, Poolesville, MD
Thoroughly enjoyed your TEI session on Breathing Space. Clean sweep has been done at home in both garage and house. Next step is my desk and credenza. Both will be completed by Thanksgiving.
— Frances Hallihan, Chief, Employee Plans and Exempt Organizations Division,Internal Revenue Service, Atlanta, GA
Thank you for speaking at our meeting last week. After your very informative presentation, each of us will be thinking of at least one or two ways we can improve ourselves. We hope you will be available to speak with us again in the future.
— Sally Drew, Secretary National Association for Professional Saleswomen, Washington, DC
I had the pleasure of attending your seminar on the Royal Majesty Cruise during the NAWBO conference. This year, I had set a goal to become more organized and to maintain a clean desk. You confirmed all the reasons why this should be done. Your seminar was a great help to me. Now, I "toss" a lot more than I did in the past. My desk is now clean each night, and I finally hired an assistant who helps me utilize your suggestions.
— Margie Wilcox, Owner, Mobile Bay Transportation Company, Mobile, AL
Congratulations on an excellent presentation at last week's meeting. Your talk was statistically impressive, it was most entertaining, and the guidelines for reducing the clutter in one's life should prove beneficial in creating more space in my life. I wouldn't change a thing in the presentation, and I hope that you will have the opportunity to share your information and ideas with other groups like ours. I believe that you have an untapped audience nationwide.
— Joan Johnson, Account Representative, Quality Travel Services, McLean, VA
---
Jeff Davidson is "The Work-Life Balance Expert®," is a preeminent time management authority, has written 65 mainstream books, and is an electrifying professional speaker, making 886 presentations to clients such as Lockheed Martin, Eckerd, Kaiser Permanente, IBM, American Express, Lufthansa, Swissotel, Re/Max, USAA, Worthington Steel, and the World Bank. Jeff is Executive Director of the Breathing Space Institute and the author of books such as:
Simpler Living (Skyhorse Publishing)
Dial It Down--Live it Up (Sourcebooks)
The 60 Second Innovator (Adams Media)
Breathing Space (CreateSpace)
Accomplishing Your Goals (Smart Guide Publications)
Jeff is the premier thought leader on work-life balance issues and has been widely quoted in the
Washington Post
,
Los Angeles Times
,
Christian Science Monitor
,
New York Times
,
USA Today
,
Businessweek
,
Forbes
, and
Fortune
. Cited by
Sharing Ideas Magazine
as a "Consummate Speaker," Jeff believes that career professionals today in all industries have a responsibility to achieve their own sense of work-life balance, and he supports that quest through his website
www.BreathingSpace.com
.

This work is licensed under a
Creative Commons Attribution-NonCommercial-NoDerivs 3.0 Unported License.